Mark Your Calendars and Start Planning!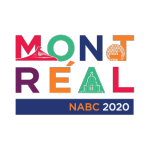 The 13th Annual Youth North American Bridge Championships
will be held in Montreal Canada, July 23-25, 2020

You may not like history classes, but, you're going to love playing bridge at the next Youth North American Bridge Championship in Montreal Canada. The Youth NABC, scheduled for July 23-25, 2020, takes place in Monteral Canada. There will be bridge for every member of your family - so, start gearing up for the fun and don't forget to get a passport.
For the non-bridge player, there are many historic and cultural spots in Montreal Canada that can provide days of excitement.
Preregister before June 15, 2020. Please pre-register for this event at http://my.acbl.org/events/youth-nabc so that we can be sure we have a space and hospitality for all.